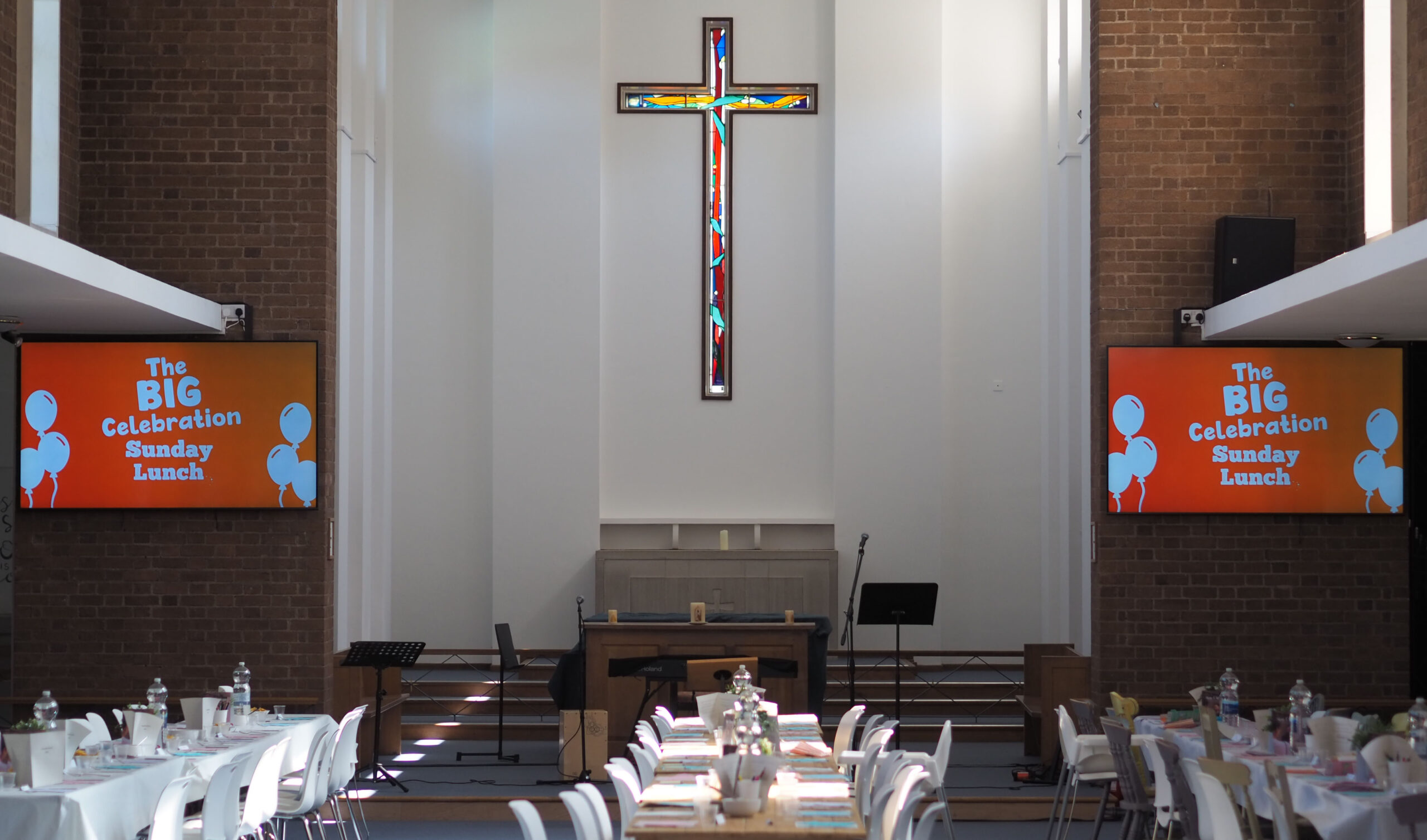 Following a few years of consultation and fundraising we finally closed our St. Boniface building in April 2022 for major refurbishments. Our vision was to create a community church building that was full throughout the week with faith, learning, joy and laughter – we pray that it can become a 'well' for the people of Whipton – a place to find refreshment, hope and community.
With the help of some amazing professionals (our local Architects, Fairview Architecture, our contractor TESN Projects, and our Surveyors Haldons) we have completely renewed the 65-year-old building so that now it has a new roof, new ceiling, new floor, two new toilets, two storage pods and a brand new fitted kitchen. We also replaced the church chairs and have fitted a new and user-friendly AV system. It is now good to go for another 65 years at least!
All these improvements mean that over the next few months and years the community here at St. Boniface Church will be able to deepen its work in the local community as it becomes a hub for all local residents. Please see our 'Weekdays' and 'Sundays' pages to find out about ways that you can get take part in all that is going on.
None of it would have been possible without the generous financial support of a number of different people, organisations and funding bodies, so we want to say a massive thank you to the following people:
The late Mary Woodward, a loyal member of the St. Boniface congregation, whose generous legacy gift kickstarted us dreaming and praying about this project.
Exeter City Council
Valencia Communities Fund (formerly Viridor Credits)
The Hobson Charity
The Bernard Sunley Charitable Foundation
Benefact Trust
National Lottery Community Fund
The Garfield Weston Foundation
The generous congregations of the parish of Whipton and Beacon Heath
… and countless friends and family members around the country who helped us through our 'GoFundMe' crowdfunding page.
A massive thank you to everyone who has been involved in the project, and we'd love to invite you all to visit us as often as you like to enjoy a meal or cup of coffee with us in the building you all helped pay for and renew!